When Brad Mills was hired by the Houston Astros before the 2010 MLB season, he was walking into a situation with almost no chance to succeed. Â The expectations were too high from the beginning.
Some may say he wasn't given enough of a chance, while others feel his tenure was far too long.
Unfortunately, in the big leagues, the manager usually gets the pink slip when his team is on its way to losing over 100 games.
Mills was dealt a bad hand, and he eventually paid for it when he was fired.
Here are five reasons why Mills was facing an uphill battle from the beginning.
Bad Hitting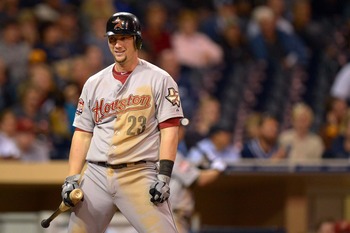 Jake Roth-US PRESSWIRE
Throughout his stint as manager, Brad Mills was plagued by offenses that couldn't score runs.  Houston's offenses ranked 15th, 13th and 15th in the National League in runs scored in his three seasons with the team.
Mills never had the opportunity to manage the Astros with a legit big league slugger in the lineup. Â He never had a hitter reach 30-plus home runs or 100-plus RBI while he was manager.
It would have been difficult for any manager to succeed with the lineups Mills was forced to put together.
The pitching staff was never good enough to make up for the bad hitting during the Mills era.
Drayton McLane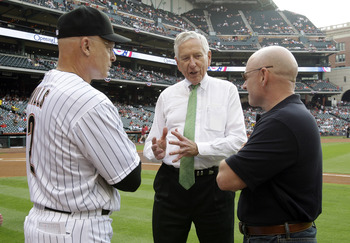 Bob Levey/Getty Images
Drayton McLane will always be one of the best owners in Houston sports history. Â There was a time when he was spending $22 million beyond the team's payroll just to sign Roger Clemens for one season.
The end of the Drayton McLane era, however, was pretty ugly. Â The botched 2007 draft was just the beginning of a series of poor decisions by McLane.
McLane never seemed to be interested in a rebuilding movement following the team's World Series appearance in 2005. Â He installed unfairly high expectations for a roster that wasn't close to competing for a championship.
Brad Mills was the victim of these high expectations. Â He took over a team that should have been rebuilding. Â Instead, he was given a mediocre roster and was asked to win as many games as possible.
McLane steered the organization in a direction that made it difficult for any manager of the team to succeed.
Bad Drafts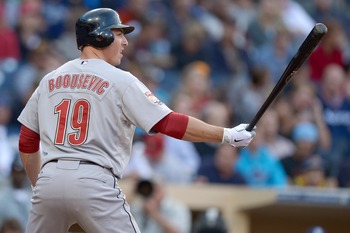 Jake Roth-US PRESSWIRE
The 2000s was a decade of terrible drafts for the Houston Astros. Â Only a handful of the players they drafted in the whole decade reached the big leagues. Â 
Hunter Pence is the only player from an Astros draft class from 2001-2007 with an All-Star appearance to his name.
The roster Brad Mills took over was in desperate need of minor league help. Â In his three years on the job, that help never came.
The Astros failed to groom a wave of young, talented players for Mills to manage. Â Instead, he was asked to manage a group of fading veterans and fringe big leaguers with very little upside.
No Help in Free Agency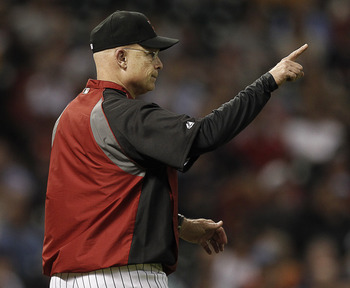 Bob Levey/Getty Images
The lack of impact free-agent signings during Brad Mills' tenure made it difficult to win many games. Â Rather than signing impact free agents, the organization placed a below-average supporting cast around Lance Berkman, Carlos Lee, Hunter Pence and Michael Bourn.
Mills had to rely on Wandy Rodriguez and Bud Norris to be aces. Â Without the addition of any elite starting pitching through free agency, the Astros had to depend on those two pitchers to be almost perfect every time out.
The Astros had no intention of adding an impact free agent last year. Â Mills ended his tenure without managing a significant Astros free-agent signing.
Sale of Team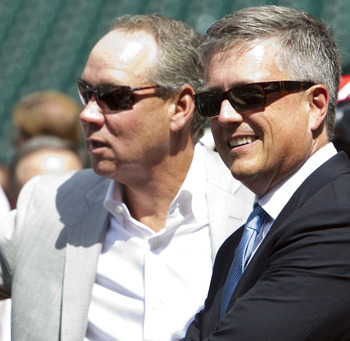 Bob Levey/Getty Images
The sale of the Astros was the moment Brad Mills' fate was sealed. Â The sale triggered the eventual firing of former general manager Ed Wade and several other front office changes. Â 
Once Jeff Luhnow was hired as general manager and the club committed to rebuilding, it was only a matter of time before Mills was given his release. Â The club was depleted of its talent and the losses began to pile up.
Mills wasn't fired because he was a bad manager, but rather he wasn't the choice of current management for his position.
In the end, Mills was facing an uphill battle from the beginning given the circumstances he walked into.
Begin Slideshow
Keep Reading

Houston Astros: Like this team?