Saturday night at 7 p.m. CT, the New Orleans Saints host the Houston Texans at the Mercedes-Benz Superdome. The game will be shown nationally on CBS. 
For the Saints it will be the team's fourth preseason game, while the Texans will be playing their third exhibition match. The Saints enter the game 1-2, while Houston comes in at 2-0. 
The Saints are going through an odd preseason in which they play five preparatory games, meaning both their preseason Week 2 game against Jacksonville and this one against Houston serve as regular-season tuneups, whereas with four preseason games, Houston is using just this third game to preview its regular-season format. 
The Saints and Texans have some recent history, making this contest a little more interesting.
If you count the 2011 preseason, the two teams played twice a year ago. In the preseason matchup, the Texans thumped the Saints, but then the Saints had a dramatic, 40-33 comeback victory in Week 3 of the regular season a year ago at the Superdome. 
That is just part of the story as the two teams prepare to face each other and get ready for the 2012 NFL regular season. 
We are live blogging from Finn McCool's Pub in the Mid-City section of New Orleans. 
If you get the chance come on down to watch the game and meet Jason Bernos and I. 
You can also check out fellow Saints' B/R Featured Columnist Jason Bernos' live grades throughout the game. He will be updating them each quarter.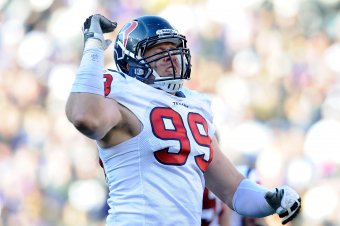 Patrick McDermott/Getty Images
Larry Holder is reporting that three Texans defenders will miss tonight's game. 
Notable #Texans not play vs. #Saints include LB Brian Cushing, DT Shaun Cody and DE J.J. Watt.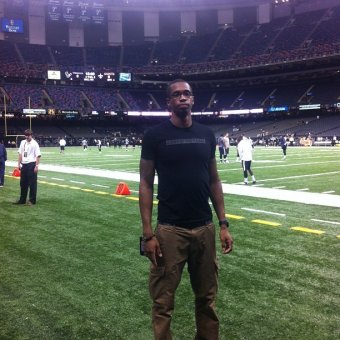 Here are a few photos posted on Twitter. 
One is of New Orleans Hornets big man Lance Thomas on the field before the game. 
The other is fans outside the Mercedes-Benz Superdome prior to tonight's game. 
Also from Duncan, the following Saints will not dress. 
The following Saints will not play: A.Tanner; K.McIlwain; J.Greer; D.Sproles; C.Lofton; David Hawthorne; R.Humber; A.Arrington & T. Johnson.
He later added rookie WR Nick Toon will not play as well. 
Duncan is also reporting the Saints will start two more reserves on defense tonight. 
Will Herring will start at WLB & Johnny Patrick (... from... Louisville!) will start at LCB in place of Jabari Greer.
â€" Jeff Duncan (@JeffDuncanTP) August 25, 2012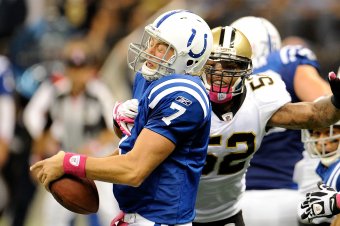 Stacy Revere/Getty Images
According to Jeff Duncan, Jonathan Casillas will start at middle linebacker tonight for New Orleans.