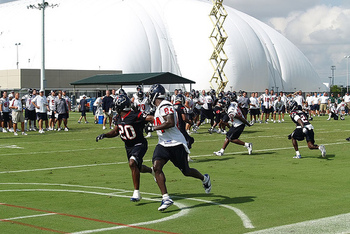 For fans, training camp may seem to be the tedious precursor to the real action of the regular season, but for the players fighting with every last ounce of strength in their bodies to either earn a starting job or just make the team, training camp can be the most exciting and heated time of the year.
Opportunities are ripe in the season of training camp, and most players on the roster all share the common goal of proving themselves. 
Some will rise. Some will fall. Some will appear out of nowhere to show that they do indeed have what it takes to make it in the harsh and unforgiving league that is the NFL.
Here are the biggest sleepers to watch in Texans' training camp.
Begin Slideshow
Keep Reading

Houston Texans: Like this team?